Get started with .Net samples

AutoOcr
using System;
using IronOcr;
//..
var Ocr = new AutoOcr();
var Result = Ocr.Read(@"C:\path\to\image.png");
Console.WriteLine(Result.Text);
Imports System
Imports IronOcr
'..
Private Ocr = New AutoOcr()
Private Result = Ocr.Read("C:\path\to\image.png")
Console.WriteLine(Result.Text)
IronOCR is unique in its ability to automatically detect and read text from imperfectly scanned images and PDF documents. The AutoOCR Class provides the simplest (though not always fastest) way to extract text from images and documents - because it will automatically correct and sharpen low resolution scans, remove background noise, skew, distortion and perspective as well as enhancing resolution & contrast.

Also see the AdvancedOCR class for more granular developer control.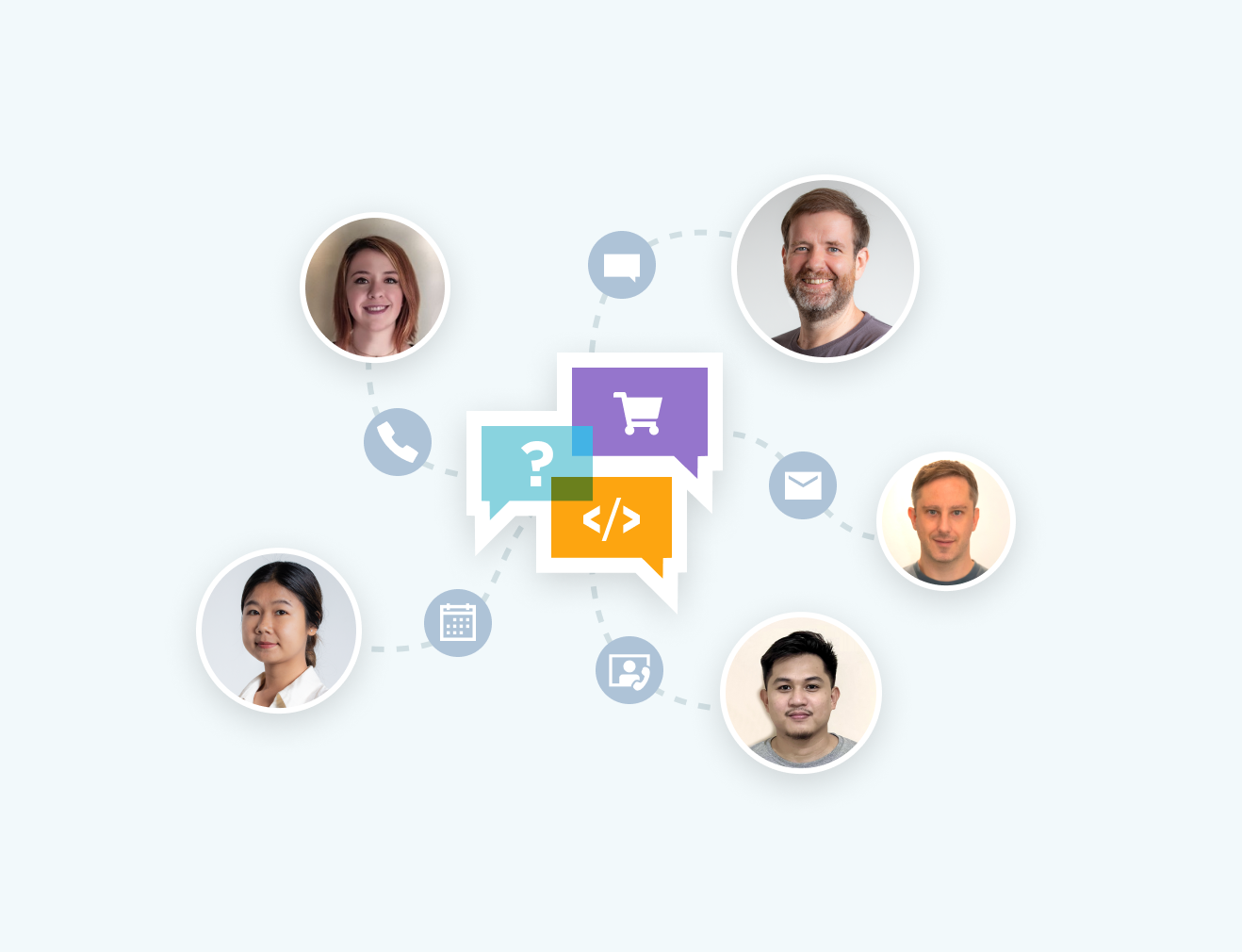 Human Support Directly From Our Development Team
Whether its product, integration or licensing queries, the Iron product development team are on hand to support all of your questions. Get in touch and start a dialog with Iron to make the most of our library in your project.
Ask a Question
OCR Reading Engine. Image to Text in .Net
One or more scanned images can be passed to IronOCR. The application with receive all text, barcode, & QR content. IronOCR has a number of methods to allow for adding OCR reading into Web, Desktop or Console .Net Projects. Supports JPG, PNG, GIF, TIFF, BMP, or PDF.
Read the Tutorial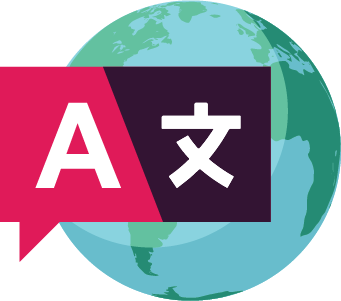 Works with Multiple International Languages
Some of the Language packs available: French, German, Hebrew, Italian, Japanese, Korean, Arabic, Simplified Chinese, Traditional Chinese, Danish, English, Finnish, Portuguese, Russian, Spanish, and Swedish. Many other languages are available to licensed customers on request.
Download Language Packs
Image Processing for Accurate Reading of Imperfect Scans
IronOCR is different to other OCR engines because it can read less than perfect scanned images. The image processing library cleans noise, rotates, reduces distortion and skewed alignment as well as improving resolution & contrast. Advanced OCR settings give coders tools to bring the best results it can, as often as possible.
An Alternative to Tesseract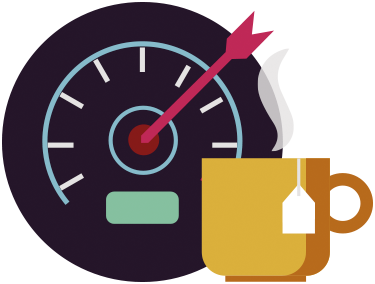 Fast and Accurate
Advanced Optical Character Recognition can read multiple fonts, weights, and styles for accurate reading. Selecting certain areas of images help to improve speed and accuracy. Multithreading speeds up the OCR engine and allows for reading of multiple documents on multi core machines.
See Full Function List
Export OCR Result Data Directly to Your Application
IronOCR exports content as plain text, barcode data, or structured object model data. Content can be split into Paragraphs, Lines, Words and Characters for direct use inside your .Net apps.
Learn More
Licensing & Pricing
Free community development licenses. Commercial licenses from $399.

Project

Developer

Organization

Agency

SaaS

OEM
View Full License Options
OCR Tutorials From Our .Net Community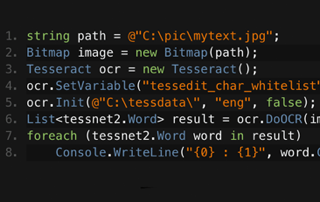 C# Tesseract OCR

IronOCR & Tesseract Comparison in .Net
Jim has been a leading figure in development of IronOCR. Jim designs and builds image processing algorithms and reading methods for OCR.
See Comparison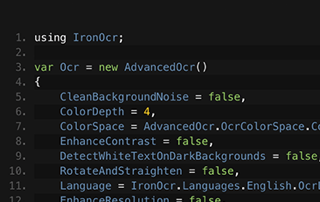 C# OCR ASP.NET

Text from Images for .Net
Learn how Gemma's team use IronOCR to read text from images for their archiving software. Gemma shares her own code samples.
Image to Text .Net Tutorial
Thousands of developers use IronOcr for...
Accounting and Finance Systems
#

Recepits

#

Reporting

#

Invoice Printing
Business Digitization
#

Documentation

#

Ordering & Labelling

#

Paper Replacement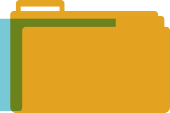 Enterprise Content Management
#

Content Production

#

Document Management

#

Content Distribution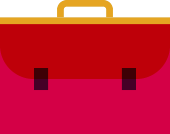 Data and Reporting Applications
#

Performance Tracking

#

Trend Mapping

#

Reports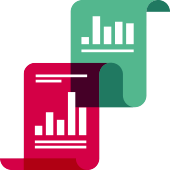 Join Them Today
Thousands of corporations, governments, SME's and developers alike trust Iron software products.
Iron's team have over 10 years experience in the .Net software component market.