Unlimited projects developed for one single company.
Multiple developers
Unlimited projects
Development for one company
Multiple projects developed for multiple clients or companies.
One developer or agency
Multiple projects
Development for multiple companies
Inclusion in one SaaS or packaged redistributable software product.
Unlimited developers
For a SaaS service or software product
Royalty-free redistribution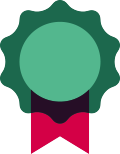 Purchase Conditions
All of our Licenses are one off purchases.

Support & updates coverage can be chosen with the initial license purchase or extended at a later date.

Upgrades to license coverage can be purchased at a later date. Prices are calculated as the difference in purchase price + $100 USD upgrade fee. All upgrades benefit from reset support & updates from the date of upgrade.

Licenses include support for development, staging & production environments.

Registered license keys are delivered immediately after payment clears.

All completed orders receive an invoice and a full tax invoice upon purchase.

A formal quote can be generated automatically.

You can download a completed vendor W9 form for tax purposes.

USA. EIN: 35-2308811

EU. VAT: EU826011714

Our payment processor Mycommerce supports Credit Card purchases as well as bank transfer in many locations.