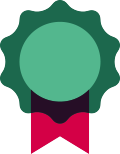 Purchase Conditions
All of our Licenses are one off purchases.

Support & updates coverage can be chosen with the initial license purchase or extended at a later date.

Upgrades to license coverage can be purchased at a later date. Prices are calculated as the difference in purchase price + $100 USD upgrade fee. All upgrades benefit from reset support & updates from the date of upgrade.

Licenses include support for development, staging & production environments.

Registered license keys are delivered immediately after payment clears.

All completed orders receive an invoice and a full tax invoice upon purchase.

A formal quote can be generated automatically.

You can download a completed vendor W9 form for tax purposes.

USA. EIN: 35-2308811

EU. VAT: EU826011714

Our payment processor Mycommerce supports Credit Card purchases as well as bank transfer in many locations.